NEW FIRE SYMBOLIZES NEW BEGINNINGS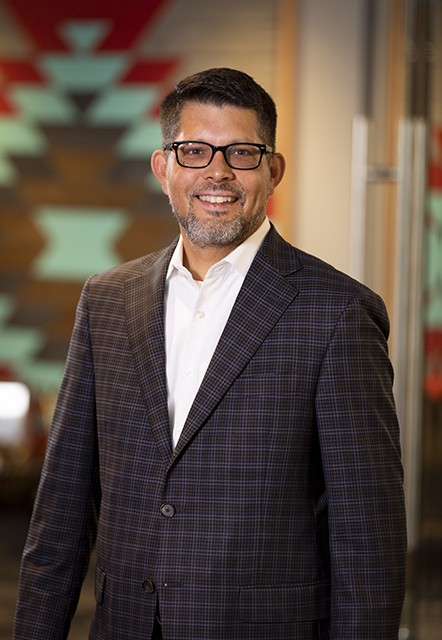 Jason Holuby has been an instrumental leader in the Native American market for more than twenty years. A Native American himself, Jason is passionate about working together with tribes to support the development of their communities. He brings well-respected problem solving skills, leadership, and understanding of tribal cultures as well as innovation throughout a project's life cycle. His professionalism and client relationships have created ongoing, multi-project legacies with the Chickasaw and Choctaw Nations. Jason is a licensed architect, a LEED Accredited Professional, a member of the American Institute of Architects and member of the Muscogee Nation.
CATHLEEN GUTHERY – VICE PRESIDENT
As Vice President and Project Manager with New Fire Native, Cathleen Guthery is responsible for managing all phases of the project delivery including: client contact, programming and design, production of construction documents and specifications, bidding and negotiating, and construction administration for renovations and new construction. Her background includes a broad spectrum of project types in various markets and her work reflects the highest level of design, client satisfaction and cost-effective solutions. She ensures that all designs meet client specifications while proposing accurate budget and time estimations and acts as an intermediary between the client and the project team.